To introduce my relation with dance firsr I have to introduce my statment as an artist:

Body is a mural of human representation. It's also the vessel that carres our feelings and sensations. It's memory and personification. Feelings of belonging and rejection, image and projection.
To move this body is necessary to shape bridges and to destroy some walls.
With my body as a peformance artist, mover, political and singularity.
I move towards emancipation, autonomy, perhaps, fascination, disgust and comotion.
My role as an artist is not to feed the art world is to bring awareness into the space.

Currently my research is body as poltical, manifesting, and a bridge between the art world and the realness of society.
Also the body is a tool of healing and a facilitation towards overcome social and personal issues.
The themes are, among other, democracy at risk, gender issues, empathy and the relevance of body as a medium of art, and the life as a matter of preservation and respect.
I've developed solo pieces, and worked with many professionals of dance making and choreographers.
I've worked myself as a choreographer and along with different ensembles of musicians, dancers, performers and visual artists.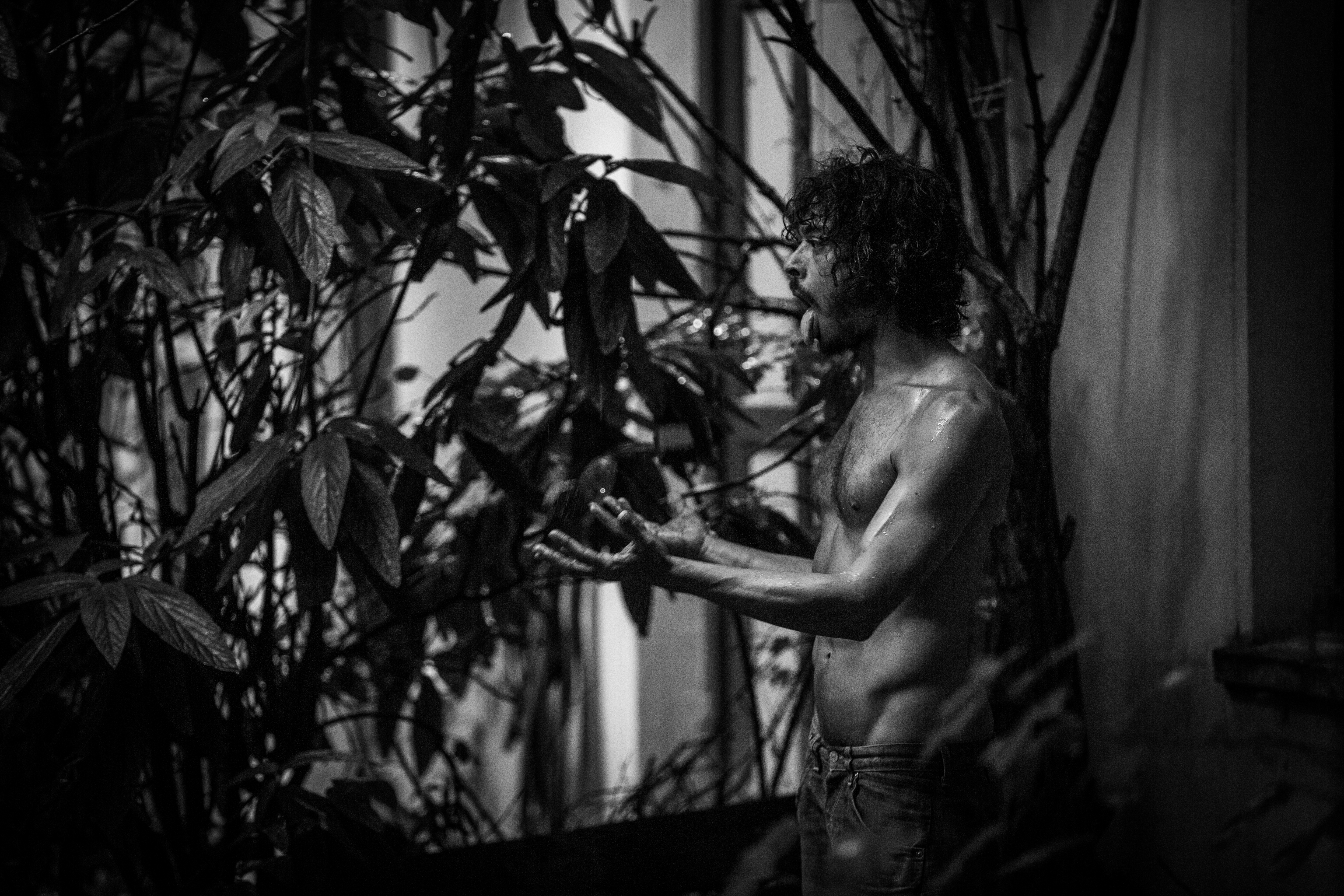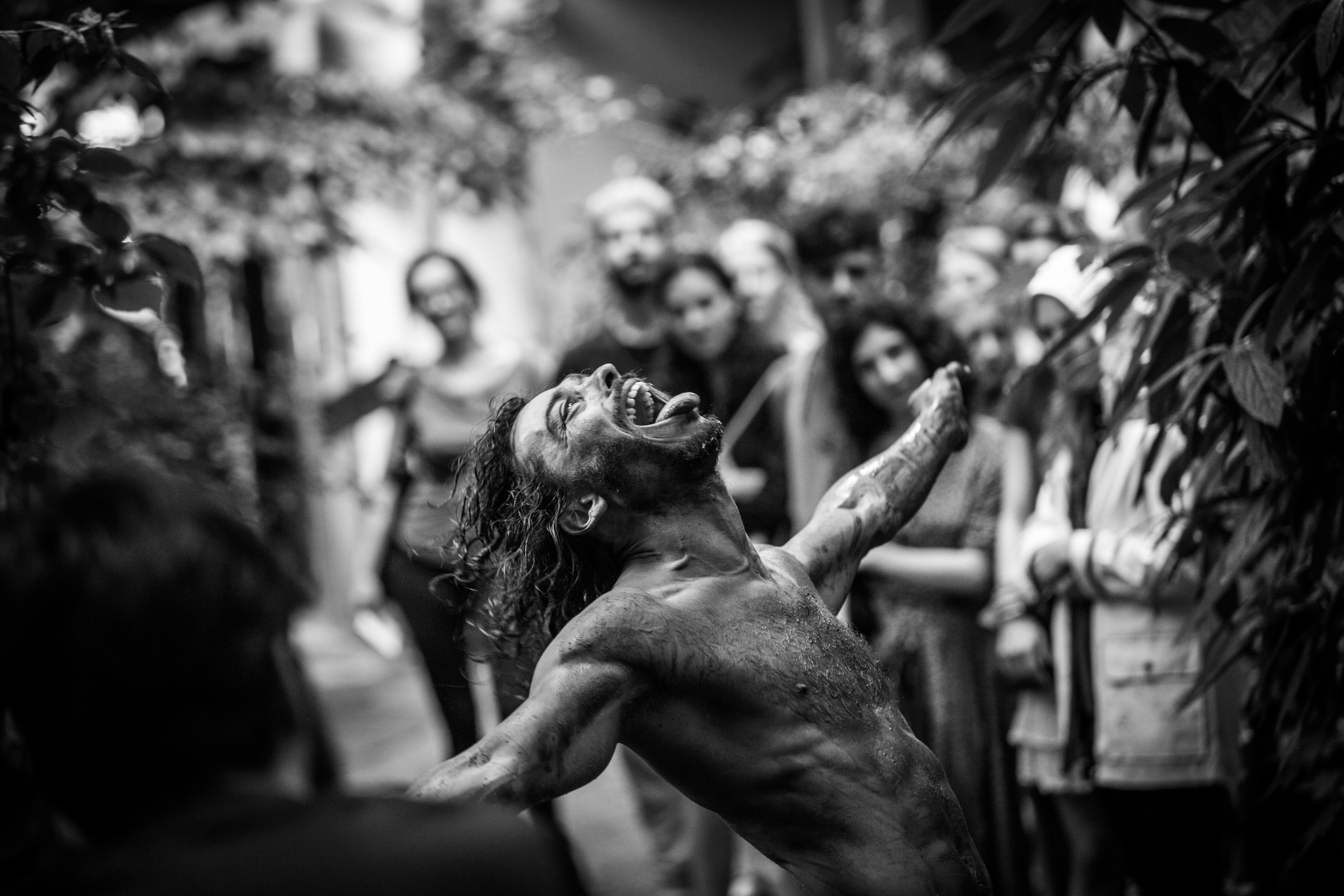 BIO - is a manifesto, the death and extermination of biodiversities through years of industrialization and greedy, has denied of possibility of life for many life beings - the piece is a point of inflexion about those themes - is also a revelation, when it comes to life there are many matters to talk about
BIO
Plataforma Berlin 2019
pictures from P.A.F - Berlin -2018
coming soon:
2019 - Plataforma Berlin - august 2019
Solo is a research in dance - back to 2009 the piece started to be elaborated under the idea of the meanings of such a word - that in portuguese can be related to the sun, the fact of being alone- or feeling lonely and the discover of something new - the performance is a site specific piece, which had been adapated and remake in many venues- incorporating not only characteristics of the space but facts of life - apropriating from story telling, the piece got an influence from a brazilian female writer to tell the story about two men - in love - in relation.
autobiographic and ephemeral, as the life is, the piece bring moments of explosion and lighting into the dark of the artist's mind.
video :
Solo - revive
edition

Lisbon - CEM
Porto - Nucleo de Experimentacao Coreografica
Berlin - GlougauAir
Cologne - Barness Crossing


Ivo - a monologue
Even before the tragedy of Syria and other refugees, seeking for peace, home and scaping of war - the play was writing by Billy Mackinnon, and directed by Emily Kuhnke, both winners of prizes in cinema and video.
Ivo is a 45 minutes monologue, whose carachter tells its own story and of this conquest into the new world.

Englisch Theater - 2016




Authorship dance performance :
Performing Arts Berlin - Berlin - Germany
Sophiensaele - 100 Gdr - Berlin - Germany
Festival Barness Crossing - Cologne - Germany
Centro em Movimento - Lisbon - Portugal
International Performance Festivals in Germany - clipping

ACTING

"Ivo" a monologue - English Theater 2016 - Berlin
Cerro Negro - shortmovie - director : Joao Salaviza - 2011 - Portugal
Vermelho Vermelho - Florianopolis - Brazil - 2009 — AQQ