my artistic work is a place of collision not only because I have a performance-based practice also I want to meet the individual and the collective simultaneously
It's also a practice where the body as such the embodiment takes a very important role in the creative process, without leaving aside other forms, in which art can be translated and transported to the viewer.. my artistic practice it's looking to touch the intangible. I'm interested to move what is between space our body and the galaxy. What is the distance between bodies, what is happening beyond the gaze? I also inspire by cooking in groups, drawing, singing as a form f communication, opening rooms for discussion and meditation, self-care, and self-esteem awareness
In my process, I'm trying to achieve a conscious state of performativity, that drags either the audience or participants in a participatory process, to a place of self-awareness, this is not looking at it's becoming with. I think of performance as a movement of emancipation, in which art channels the encounter, where the transformation starts from the inner to the outside. I'm translating manifestos into performance or vice versa - choreography as a weapon on change. Changes in matters that arise from the individual but address the otherness because the confront is not fighting, it's getting in contact with. I'm seeking a healing process in which body and presence is the key to achieve it. But not the path. Because it needs more than one to start a process of cure. More than 1 key, more than one person, more than one element for such engagement.
I've been addressing the public sphere into my artistic practice, as a way to enhance collective awareness, joy, and regeneration. I'm seeking an impact in the flesh, in the emotions, and the appreciation/ cognition of the world. Working with voice, body, territory, , decolonization, queerness, justice, and empowerment.
Life inspires the most, but it's not only my own, but it's also the possibility of moving things around, finding gaps, and empty spaces to be occupied. the possibility to create, to recreate, to bring out. To touch and to open rooms for perhaps new feelings, sensations, and other attributes that make the body belong again to itself, as for me I feel erased, detached but replaced
BIO

Trajectory : Solo dance research perfomance:

MANIFESTO
Three start points - several implications

Bio is a research in movement. Is a research situated in contemporary times. It's a solo dance piece, transforming movement into communication.

Bio is diversity, is a plurality of things inside of a frame that includes, mineral, animal, plants and all sort of things which make life possible. All source of movement and creation by itself.


Bio is about one and his trajectory. Something perishable, degradable and ephemeral as life is. Identity is a way to acknowledge the existence of the alterity. Reflex and complexity which biography brings up feelings, sensorial memories, along with identification.


Bio is a current brandy, used for a production of goods and food that claim to be a synonym of greater nutrition. It has been turned into a massive industry of goods that damages the environment as the "normal" one.
Art as a point of inflexion - new politics movement


Choreography can express also, political view, and it turns into a statement in terms of vision and reflection of time. Myself, as maker and thinker in the field of dance, claim to dance as a part inclusive in the process of enlargement of views and encounter of plurality to wide the fields of esthetic, philosophy and politics.

Each process of art has an impact within its environment, and the importance of a project, like this research, is to bring out issues and to impulse the viewer to think, rethink, about bio diversity in social and nature aspects. The goal of this research is to pursue a performance committed with life and it's procreation in terms of respect and consciousness. #lifematter
Spider festival - radical bodies 2020 - Ljubjiana
Plataforma Berlin - a brave post-colonial world - 2019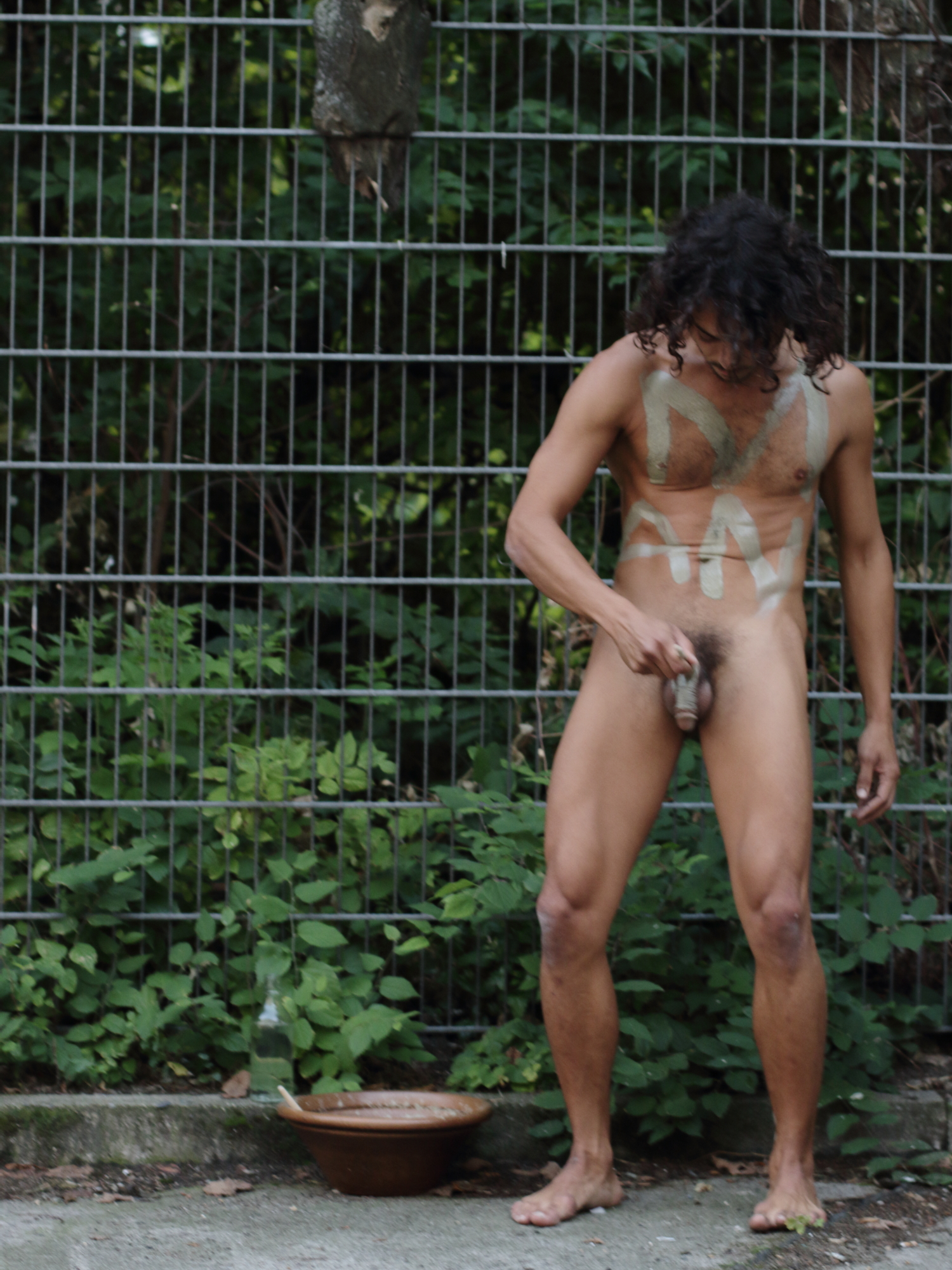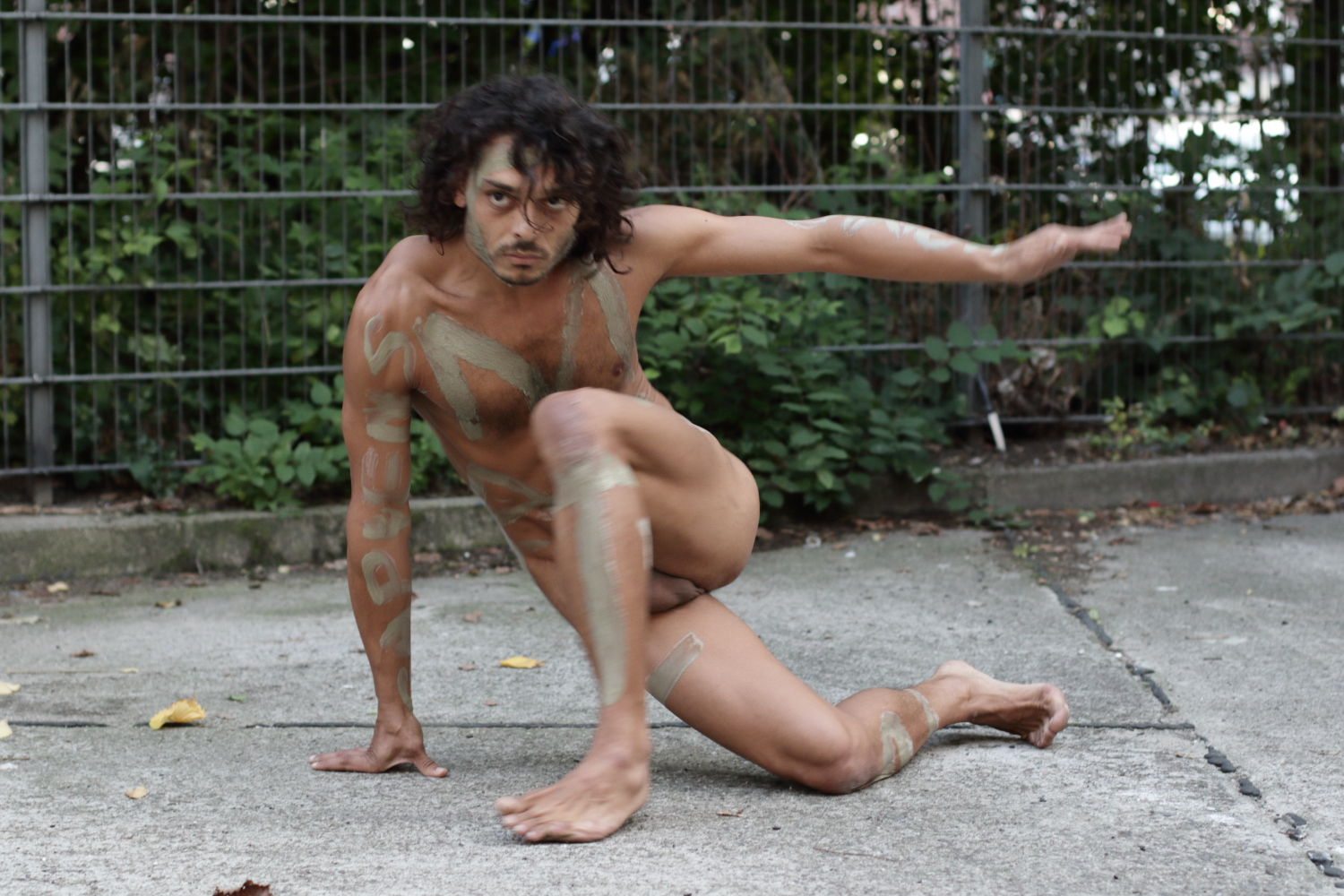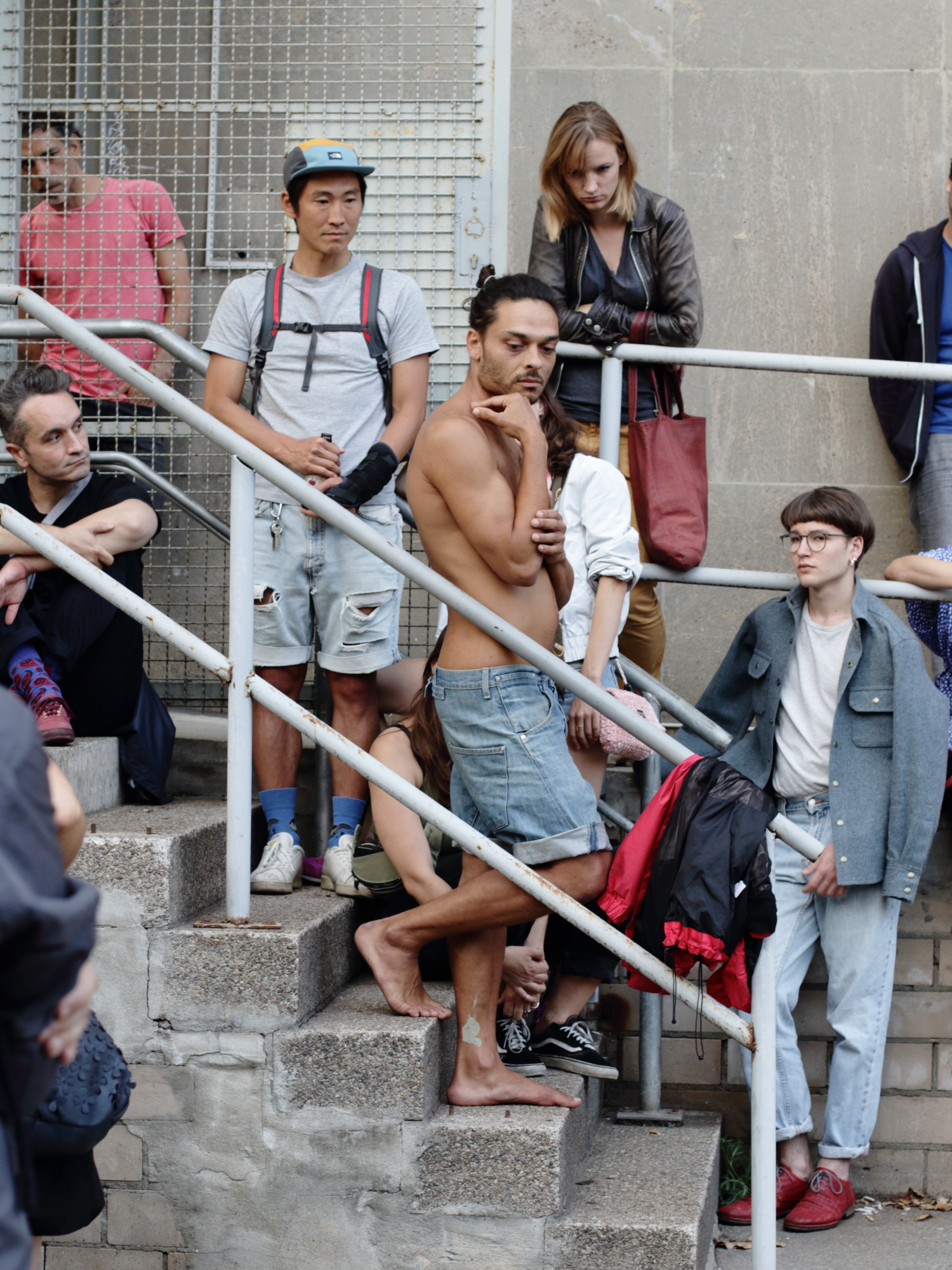 Plataforma Berlin - a brave post-colonial world - 2019 - video documentation.
Short - version of BIO - 2019
Performing Arts Festival - K77 - Berlin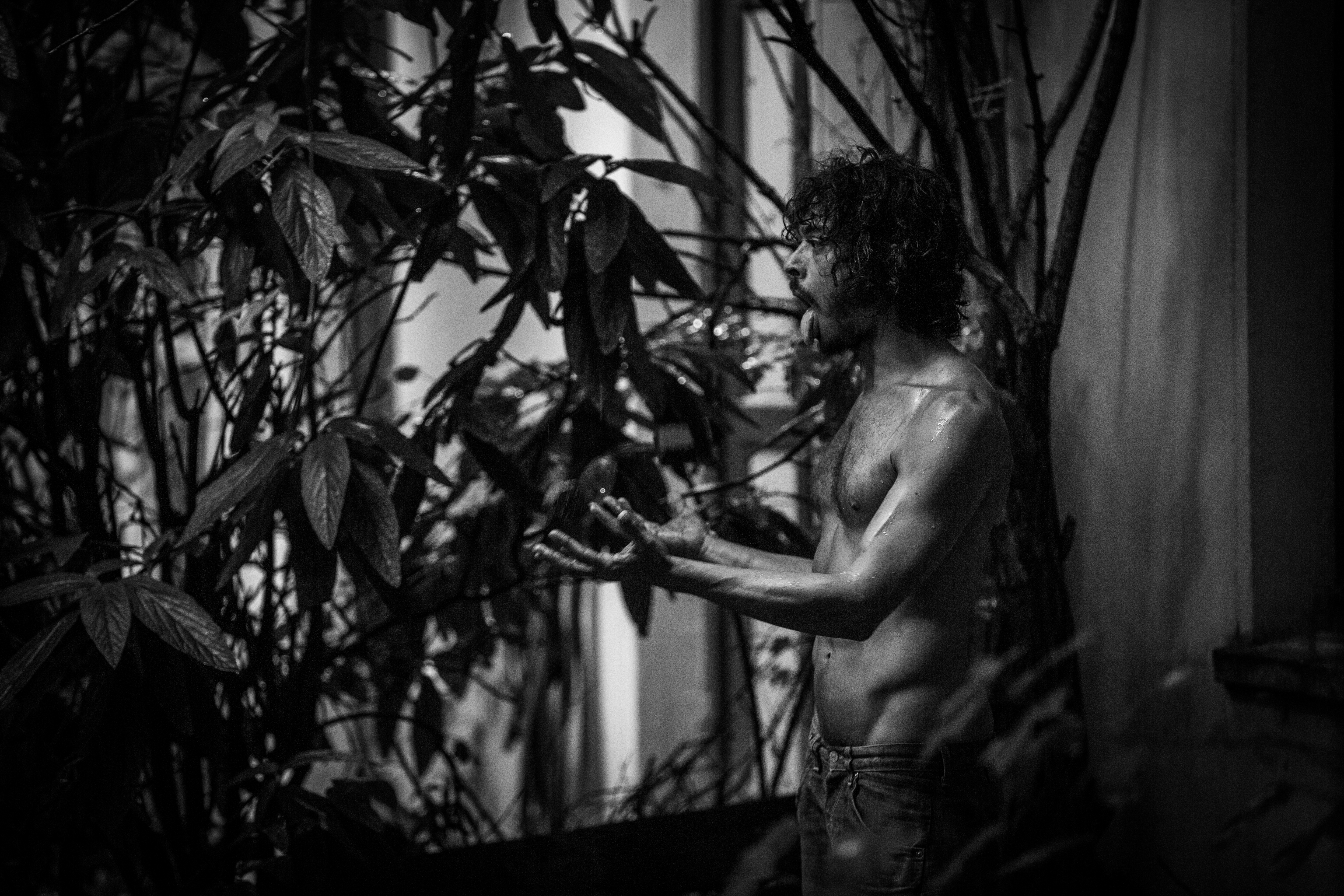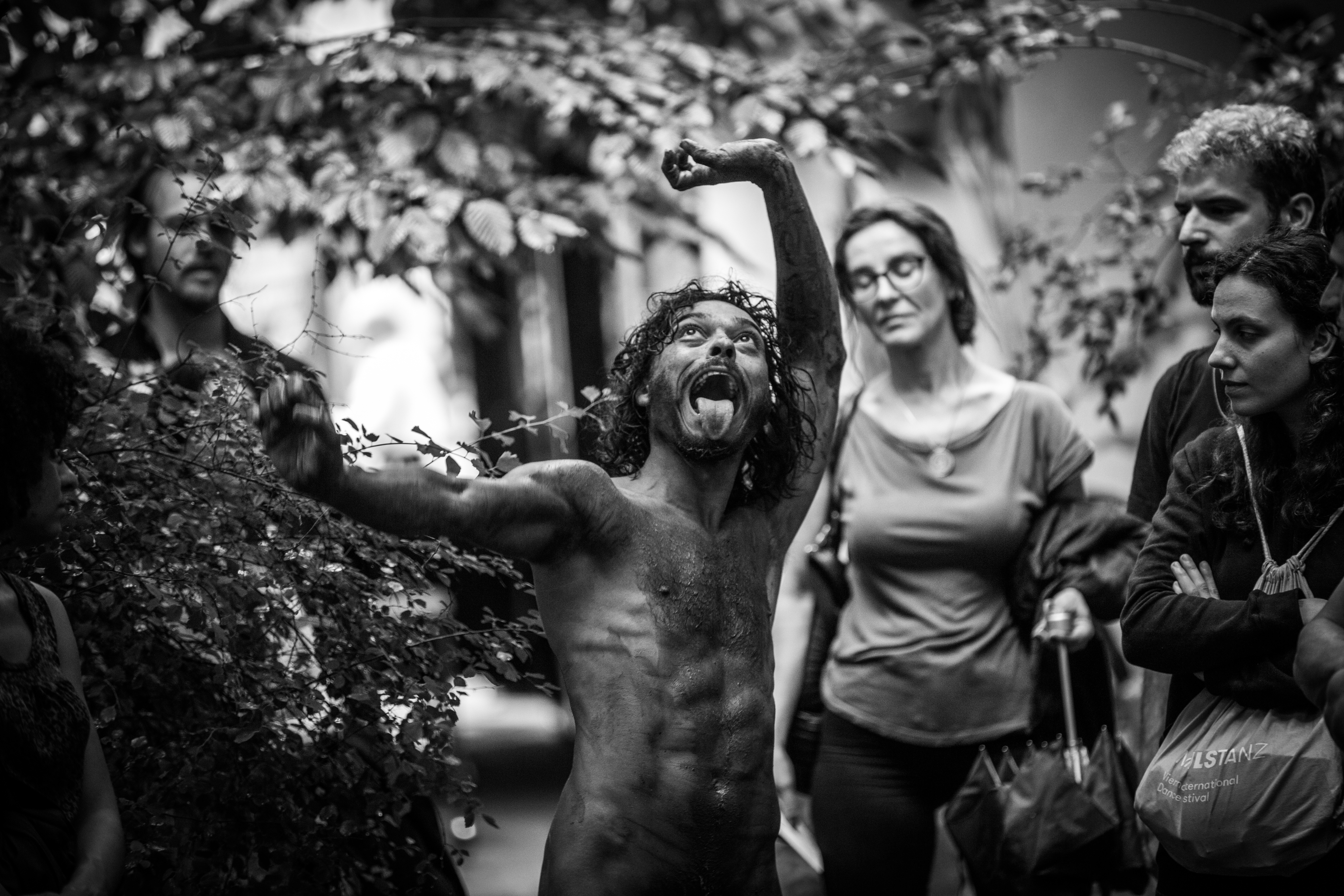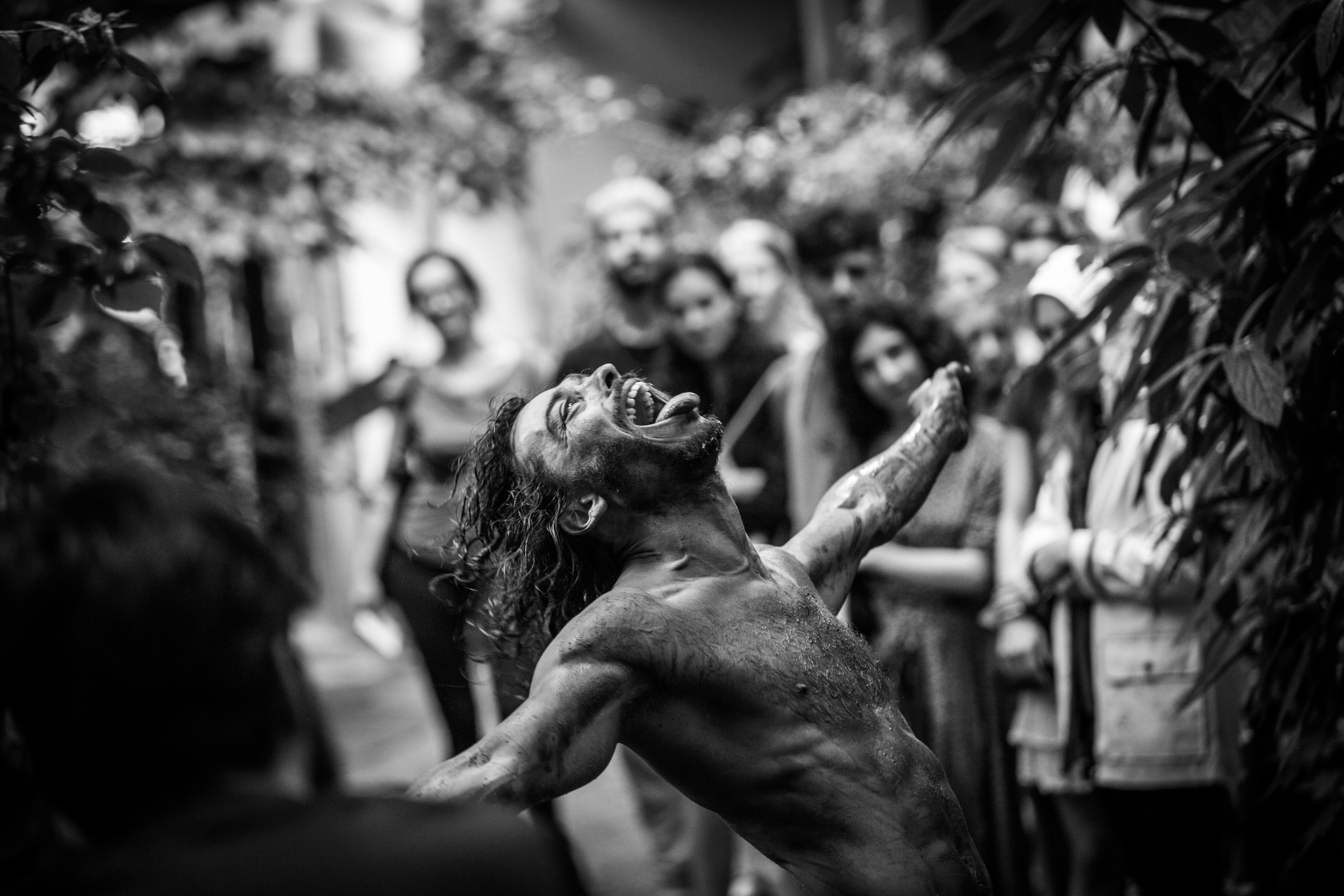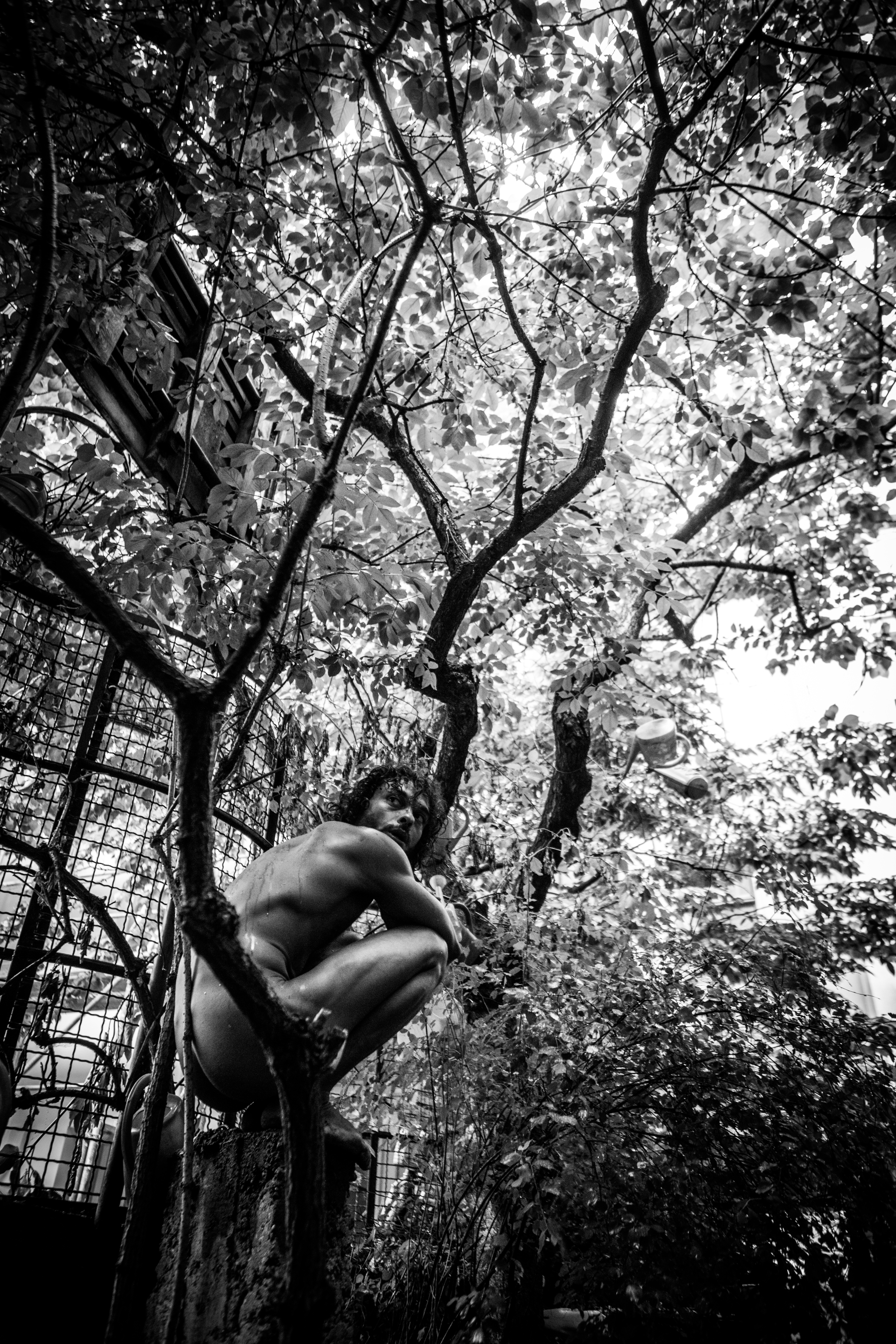 BIO at k77 - performing arts festival berlin - 2019 - video documentation




BIO was part of the residence: Earthwise - Denmark -

2018/2019


has received the support of European Cultural Foundation


attendet to - summer camp - unidee - Pistolleto foundation -

the seeds of the world waiting to germinate -2019










All existenting life is performing Its more like the universe connecting than going to watch a performance.
I'm a performer Performance is a way to achieve communication and awareness is also a way to discuss and reflect upon current models of society.
It's also a way to empower new ways of being, existence and expression.
All I have done in performance is by the impulse of creation and the power of body as a tool of communication

Since 2009, I've creating autorship processes that lead me to, my research and art making within the performance art field.
White su (gar) premacy kills - Palast der Republik - Berliner Festspiele - The performance Bar 2019Last performane I've done with the performance bar accordingly to the organization any kind of mass should be done by the performances/performers -
I only left some white kind light feathers behind ... the performance as the title suggests talk about the toxicity of white privileges and the unawaress of some white folks about their place of privilege - so as the performance suggests it kills and like sugar kills -
the metaphor is not a coincidence and the performance is just an excuse to provoke a rupture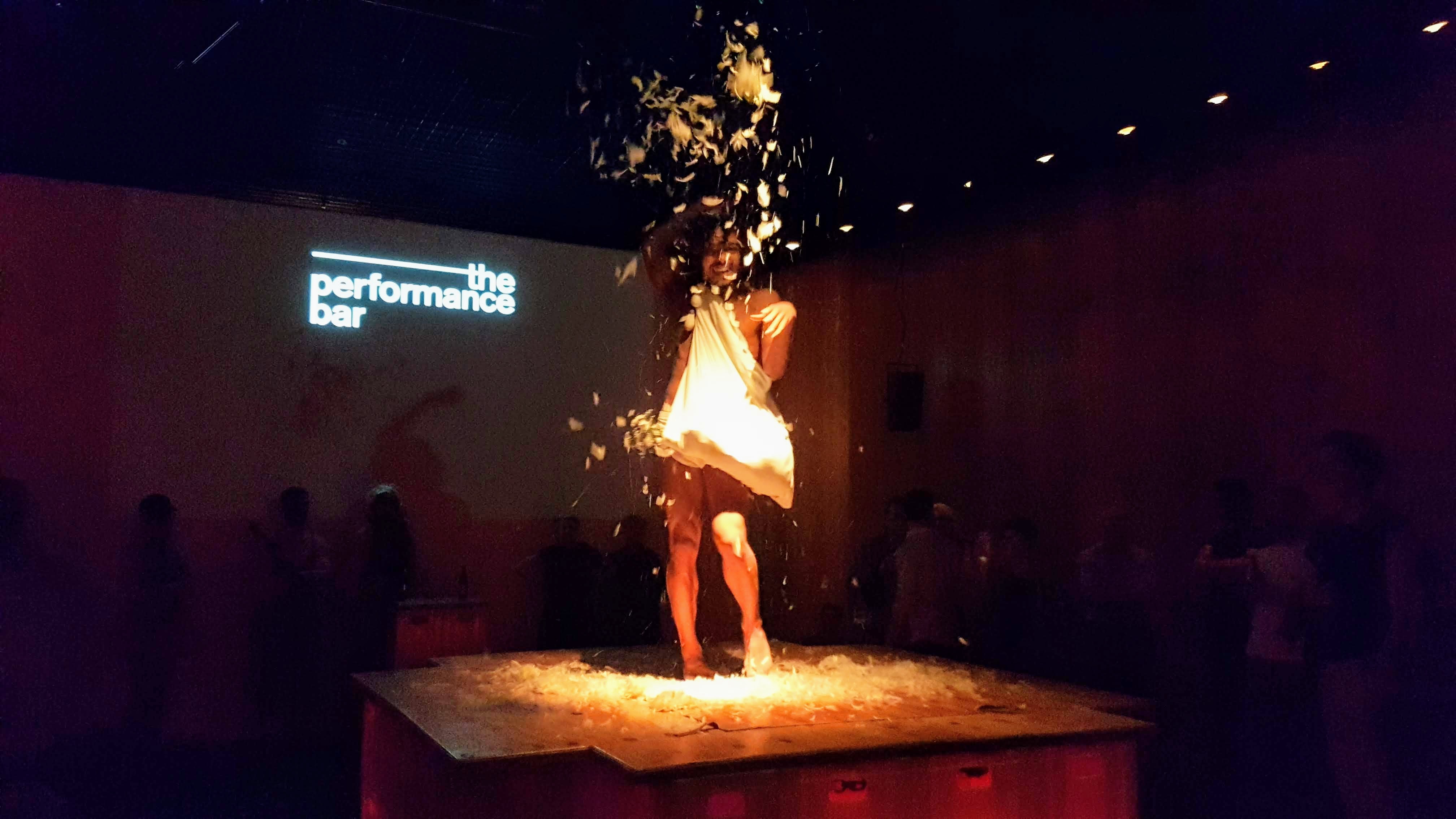 Colonial Table - social experiment - a table to gather - a possibility of exchange - nutrition awareness

-digestion problems

The performance/social experiment was made first time in 2019 in Funchal - Madeira Island - portuguese territory -
Curiousily at the day of the performance was the 20th celebration of the independency of Macao as a possession of portuguese territory. So the rules are simply - We can sit, eat ( if there is something offered to eat), in this specific performance only sugar.
We can talk and listen. No one should speak more than three minutes ( let's say).
Every one should speak unless the person wants to pass their turn to other person.
We discuss about the issues that are put on the table, in this case colonialism - perhaps decolonisation if we get a certain level of awareness - otherwise we keep talking about current matters of colonization.
We don't change the subject and try to focus on the matter which is, what it is, when and how it was done, has been done and what could be done to repair some damages done through history.
In this specific event we spoke about slavery, and other subjects of matter about the portuguese colonial history.
we spoke also about Madeira Island and how slavery left not traces behingd according to the official history of/in Maderia Island. The unfolding of this discussion is quite interesting, and it can be done in any place, with every kind of participants.



INgredients / how to prepare the table



Inform yourself about your own/ other colonial history
Prepare a table/maybe offer some colonial products that can be a good start to talk about the subject
Establish some rules you think can be worth, for example men doesn't speak more and longer than women
People can change their seats each round of 10 minutes.
Be aware about common sense, make notes, and let paper and pen/pencil on the table for the other also make note
Raise some important topics like what has be done to:
the earth
to the natives
to the natural resoucers
to the slaves
to the wealth
to the debits
What is happening currently to those "ex" colonies about the same topics
What is the inherintance of colonial times.. who get/got what ...?
Maybe the session is recorded!?
Make someone will cry and/or get angry to one another!?
Don't get surprise about common sense... try to make it visible to the whole group.


ALTAR - 2013/2019

Altar is about "killing the self" (oferenda) - its about to redeem an era of individualism which brought us onto a society , divided between classes, genders and inequalities. Colonialism is not a past fact, even not a fact, it is the implementation of a domination system, which endures and gets power from the current model of economics and politics.
Altar claims for a new revolution of the human body, where the roots of hegemonic thinking can be destroyed in name of the restoration of the body - "where nature is holy there is no evil, and everything around us is respected"
London - Berlin - Seoul
DEEP TRASH - MONTH OF PERFORMANCE - KEAF


UNTITLED OR THOUSANDS TITLES

Despite the fact that nudity is not a statement but a per se - my solo performances bring up themes like, descontruction, awareness and sensitivity to the space, the other and the art object itself - body
within "the performance bar"
Netherlands - Welcome to the Village
Turin - The Others
Berlin - Berlinerfestspiele
performermance venues
---

Berlinerfestspiele - Palast der Republik - The performance bar -2019
Culture Night - Livestock gallery - Dublin 2018
Deep trash - Escoria - London 2018 - ( clipping )
Welcome to the Village - Leewarden - N.L. 2018
Kunsthalle - Baden Baden - Michael Müller - exhibition
The performance bar - Rotterdam- since 2016
The Others - Artfair - The performance bar - Turin - 2017
Month of performance - Berlin - 2013/2015
Korea Experimental Art Festival - South Korea 2013
Open Studio - GlogauAIR - Berlin 2012 Open SpacePerformunion - since 2010
International Performance Festivals in Germany - clipping

---
Bras ill /I'll

The current and usual politcs in Brazil is a leading path to the Necropolitics, which are not only in the daily life of relationships generated under the corruption of ethics and missleading of the population through digital and social skills. by missionars of neoliberalism. The actual scenario is an aglomeration of imagens and discourses that juxtaposed could reflect in the muden waters of Brumadinho or the Amazon florest on fire. Brasil is a long lasting story of abuses that did not finish yet since colonization created the borders and the limites upon the land and has been kiling their native inhabitants. Historical and social facts reinforce the structural violence that permeate life in Brazil as a whole, are become our history, that in fact should be on the past, but without forgetting the relevance of it. For that I'll stands for each form that reinforces the participation of the majority on the politics, the peoples on its very plurality.
The research is based on the three concepts connected to the land brutality immensityexuberance.
Also looking at participatory process ; the idea of living sculpture and ; sign languange to increase acess and accessibility within the arts fields.
documentation of the residency at victor cordon - lisbon -2021

project kindly supported by Fonds Darstellende Künste - take care
centro cultural boa vista - Lisbon
victor cordon studios - Lisbon




LABORATORY

POLITICS & MOVEMENT

The laboratory was subject of two artistic residence and in 2019 part of the interdisciplinary programm at Minerva Academy in Holland.


The laboratory is a place to gather people around a theme: the public space as a space for initiatting a process of communication and dialogue to which art is the starting point of a process of various impacts; individual, collective, present, future, the otherness, the shared space.
the " expectating impact" is the substracte of art itself - openess , listening, solidarity, empathy, and a body ,that listen further its own needs, embracing the diversity and plurality of our global sharing of joys and concerns; bringing democracy as a fact of actions of occupying, beloging, openning fissures into the space.
the environment as a part of the living body, that is the city, the sphere, the planet ;
Trespassing the individual towards the collective. Not invanding but creating bridges

The choreography is made in relation, in conflict, awareness and reflexion - adressing otherness and the city as a living space. as a space able to transform within the people that impulse the change. During the Lab. we enters fields of inner and outer aspects of movement relating to the urban space and the issues which lay between the tangible and untangible, the social and the individual. As an experimet the process allows the body to enter spaces of non previous acknowledgment. Reflecting and enacting process of transformation, taking choreography as a tool of change.
Travessias ( pdf in portuguese )
Brazil 2019 - Centro de referencia da Dança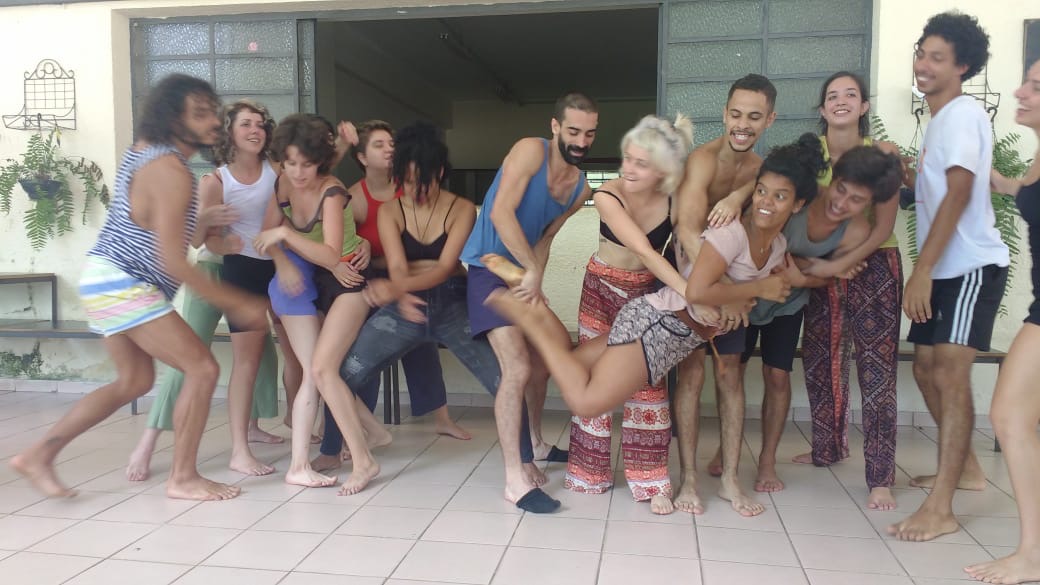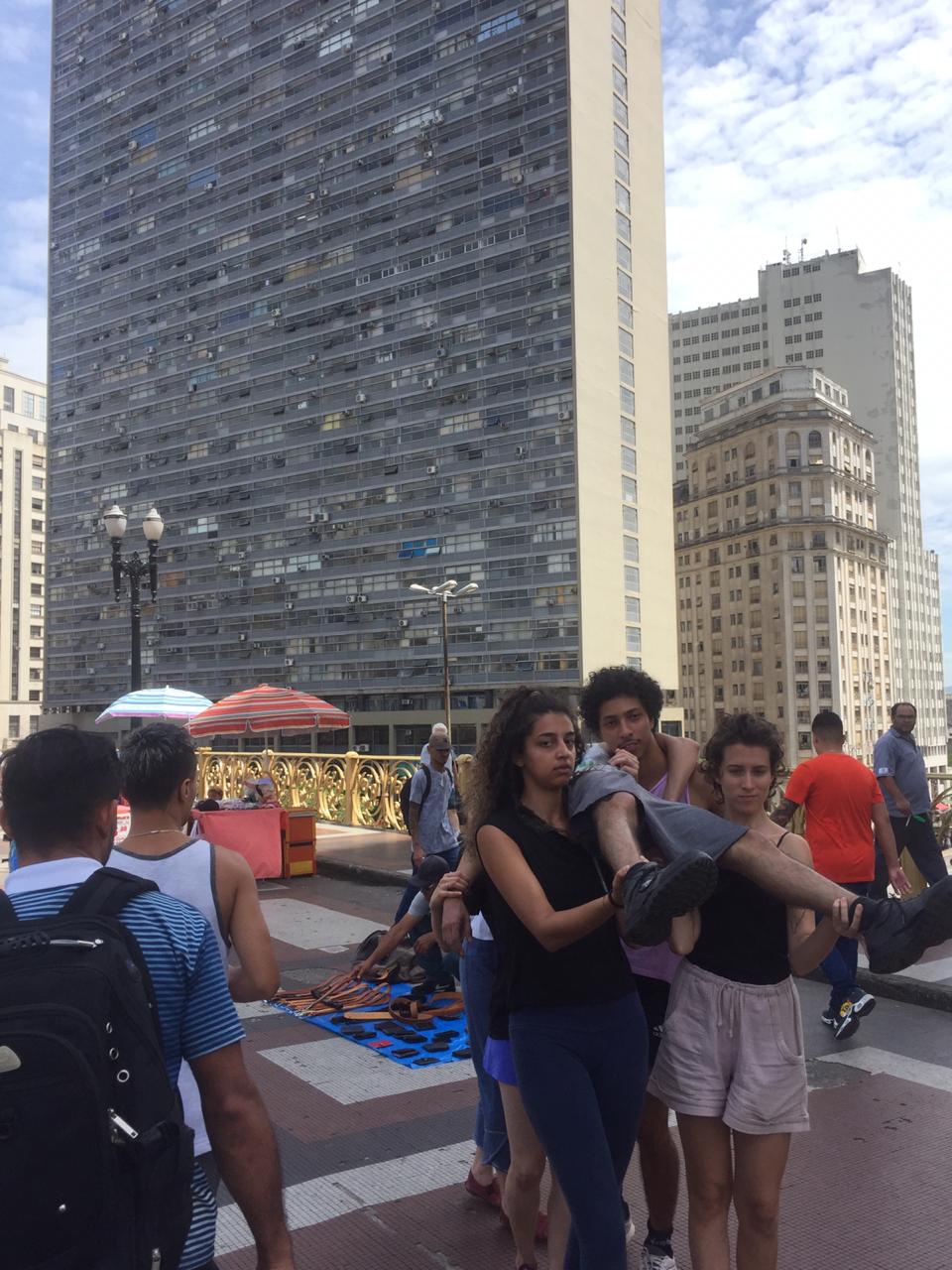 Groningen 2019 - Minerva - Academy of Arts





Rotterdam 2018 - Ubik Theatre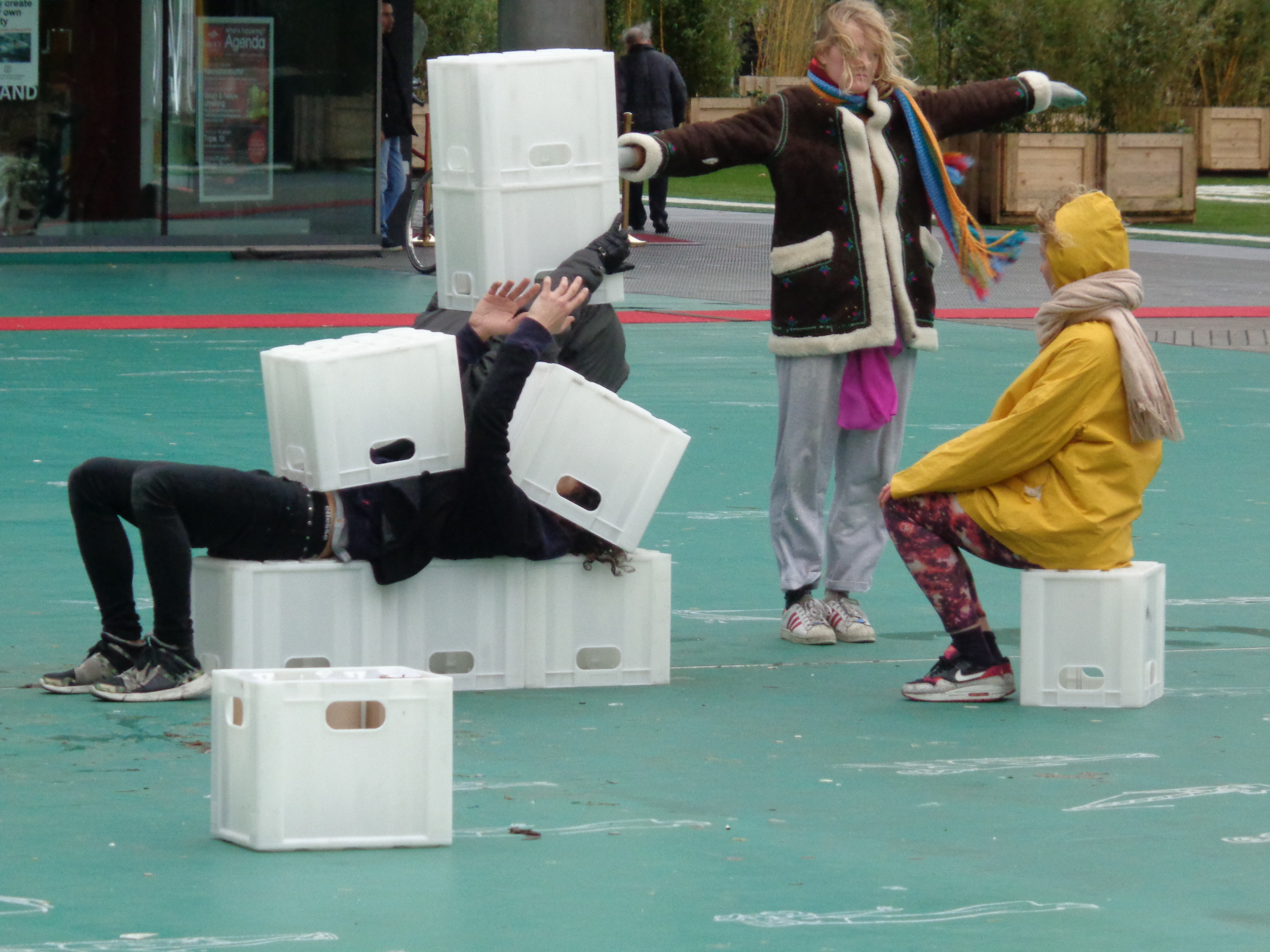 Interview to the Dutch Local TV Channel - programmer of Ubik Theatre


To introduce my relation with dance firsr I have to introduce my statment as an artist:
BODIES MATTER LIFE MATTER ALLLIFEMATTER
Body is a mural of human representation. It's also the vessel that carres our feelings and sensations. It's memory and personification. Feelings of belonging and rejection, image and projection.
To move this body is necessary to shape bridges and to destroy some walls.
With my body as a peformance artist, mover, political and singularity.
I move towards emancipation, autonomy, perhaps, fascination, disgust and comotion.
My role as an artist is not to feed the art world is to bring awareness into the space.
Currently my research is body as poltical, manifesting, and a bridge between the art world and the realness of society.
Also the body is a tool of healing and a facilitation towards overcome social and personal issues.
The themes are, among other, democracy at risk, gender issues, empathy and the relevance of body as a medium of art, and the life as a matter of preservation and respect.
I've developed solo pieces, and worked with many professionals of dance making and choreographers.
I've worked myself as a choreographer and along with different ensembles of musicians, dancers, performers and visual artists.

Solo was a site specific research with many editions, shaped by time and under circumstances - adapting and changing the places which it has occupied